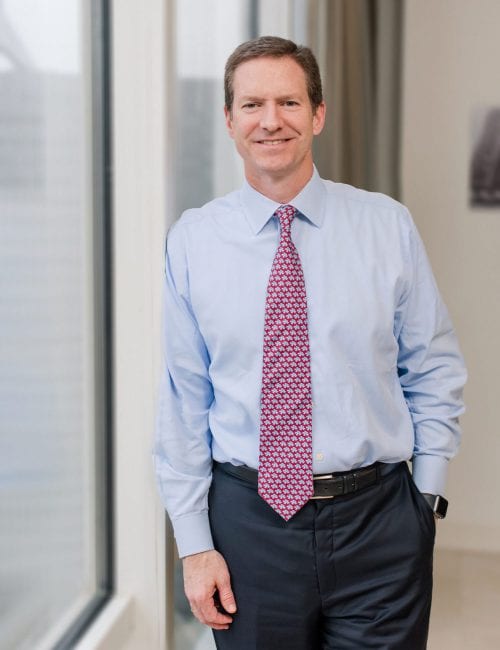 Executive Managing Director
Mr. Henry is an Executive Managing Director and CEO of TriGate Capital, LLC ("TriGate"), and CEO of JAH & Company, Ltd. ("JAH"). TriGate is a leading investment manager focused on the recapitalization and repositioning of quality commercial real estate assets and companies. TriGate has purchased properties comprised of 17.4 million square feet, 1,045 hotel rooms, 457 multifamily units and 580 acres. JAH is a family-controlled holding company that, through its JAH Realty subsidiary, owns and operates 2.4 million square feet of neighborhood and community retail properties in Dallas/Ft. Worth and Oklahoma City with no outside capital partners. JAH also makes selected energy and other non-real estate investments.
Prior to his current roles, Mr. Henry was a Managing Director of Morgan Stanley, focused on real estate investment. Mr. Henry ran Morgan Stanley's real estate investing group in Europe from 2000 to 2003 with overall responsibility for MSREF and the Real Estate Special Situations Funds in Europe. During this time period, these funds completed over $8 billion of investments, $3 billion of sales and $7 billion of financing. Prior to this, he was MSREF's Chief Financial Officer from 1998 to 2000 and a Senior Investment Officer in the United States from 1993 to 1998. Mr. Henry commenced his career at Morgan Stanley in 1988 and held positions in corporate finance, real estate investment banking and real estate principal investing. In 2003 after his departure from the firm, Mr. Henry advised Morgan Stanley on its acquisition of the U.S. real estate investment management business of Lend Lease PLC.
Mr. Henry has an A.B. from Dartmouth College and an M.B.A. from the Amos Tuck School of Business Administration at Dartmouth College.