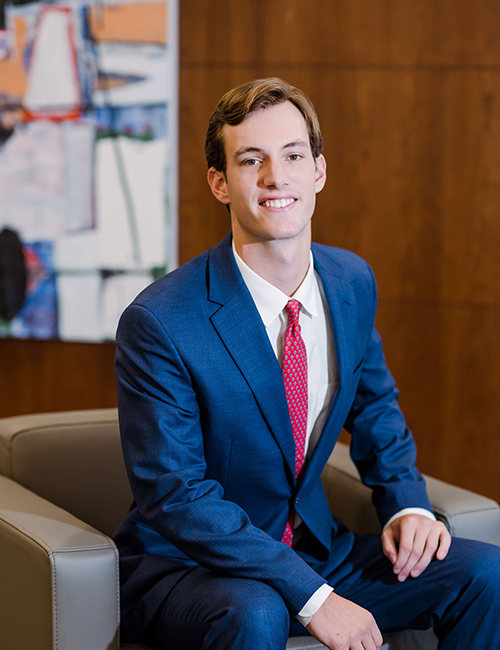 Mr. Peus is an Investment Analyst with TriGate. As an analyst, Mr. Peus is responsible for assisting with the underwriting of new acquisition opportunities and providing support to asset management for existing investments.
Prior to joining TriGate, Mr. Peus interned at Columbia Capital in Arlington, Virginia. While there, he conducted market research and competitive analyses of several of the firm's portfolio companies. Prior to this role, Mr. Peus interned at Investment Grade Real Estate Income Fund, LP, where he assisted in sourcing potential investments that fit the fund's criteria.
Mr. Peus graduated from the University of Virginia with honors where he earned a Bachelor of Arts in Economics with a double-minor in Social Entrepreneurship and Psychology.