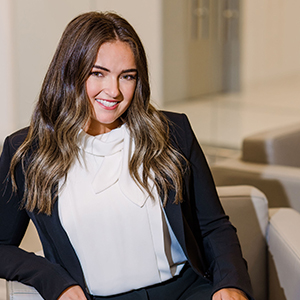 Ms. Stalder joined TriGate in 2022 and is an Associate in the firm's Capital Formation team. Ms. Stalder's primary focus is working closely with the capital raising, investment and accounting teams to assist in managing investor communications and new capital formation efforts. Ms. Stalder focuses on development and creation of company marketing presentations, fund reporting documents, investor outreach and other efforts to broaden TriGate's presence with its investors and in the real estate industry.
Prior to joining TriGate, Ms. Stalder served as a Senior Analyst with Goldman Sachs. While there, she specialized in originating and underwriting ultra-high net worth securities backed facilities for commercial real estate and other asset classes domestically, as well as private equity fund financing globally.
Ms. Stalder has a B.A. in Economics from Whitworth University.