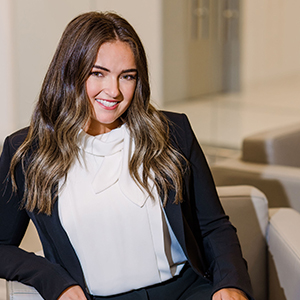 Ms. Stalder joined TriGate in 2022 and is an Associate in the firm's Capital Formation team. Ms. Stalder's primary focus is working closely with the partners on capital raising, in addition to the investment and accounting teams to manage investor communications and new capital formation efforts. Ms. Stalder focuses on ensuring the TriGate team is continuously adding value beyond just strong investment performance to help our partners achieve their goals and she plays an integral part in formulating and driving strategic initiatives to enhance TriGate's presence with its investors and in the real estate industry.
Prior to joining TriGate, Ms. Stalder served as a Senior Analyst with Goldman Sachs. While there, she specialized in originating and underwriting global private equity fund financing facilities, as well as ultra-high net worth credit facilities for commercial real estate and other asset classes.
Ms. Stalder has a B.A. in Economics from Whitworth University.